At The Office, our mission is to inspire transformation and togetherness.
We bring freelancers, entrepreneurs, startups, creatives, and small businesses together under one roof, creating a multicultural, multilingual and multitalented community of individuals who thrive in supportive, motivating and interactive working environments.
Strategically located in the direct city center of luxembourg, please check our 2 locations easily accessible from the airport/central station and also boasts excellent public transport links.
The Office
Charlotte
Entering this dynamic co-working space and it's Café/restaurant will make you part of its human friendly community
29, BLD G.D. Charlotte
L-1331 Luxembourg
The Office
City
This location provide quality co-working spaces and private offices that are so much more than a conventional business center
29, BLD Prince Henri
L-1724 Luxembourg
The Office
Suits
Modern private offices, open spaces, business lounge area to welcome your business partners, private areas for your confidentiality, Suits is our brand new workspace solution that suits everyone.
33 BLD Prince Henri
L-1724 Luxembourg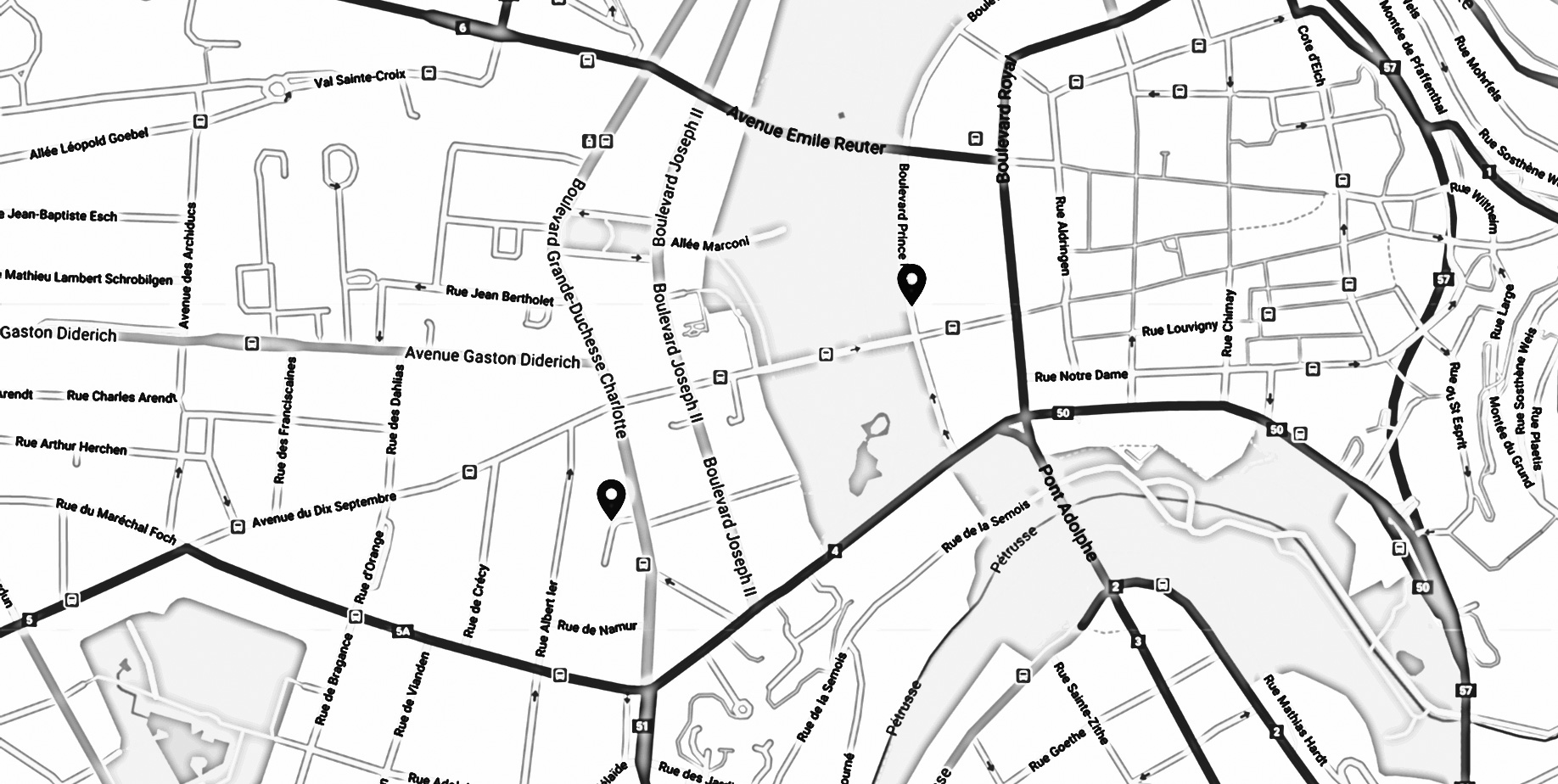 Whether you're a freelancer looking for a desk to work from, a growing startup or team in need of a private office, we have flexible and affordable rental plans for you.
Looking to rent a meeting room? Have an upcoming event you would like to organize?
Surely one of our offers will be right for you!